FESTIVE SEASON IN MELBOURNE
Always wondered about X-mas and New Year celebrations in the summer season? Katherine Campbell, our Managing Director in Australia and New Zealand will tell you about local Christmas traditions such as beach barbecues and the Sydney to Hobart yacht race.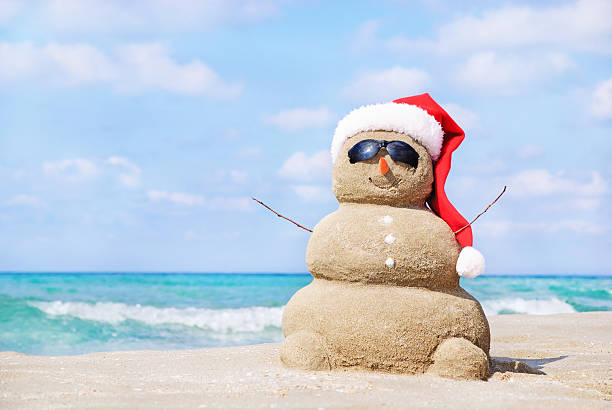 In Australia Christmas means summer and summer means the beach so no snowmen, but a few tend to try their luck and an occasional sandman can be spotted!
We do however share many of the standard traditions inspired by European customs such as decorating the Christmas tree, singing carols and exchanging gifts on December 25th. 
Families will typically gather for Christmas lunch, whilst the traditional ham and turkey can often be enjoyed it has to be said that taking precedence at Christmas is definitely seafood!  Specifically barbequed Tiger Prawns and fresh oysters, Australians consume 45,000 tonnes of prawns throughout the holidays. 
Boxing Day in Australia is considered equivalent to Black Friday in the United States where retailers hold massive sales and the day is celebrated with a public holiday. 
Boxing day is also commemorated with two major sporting events.  In Melbourne, around 100,000 cricket fans gather at the Melbourne Cricket Ground to watch the annual Boxing Day test match and this day also signals the start of the Sydney to Hobart Yacht Race, a race that has been held every year since 1945. 
All in all the festive season in this part of the world is an active one, popular activities during this time would include water sports, barefoot bowls, vineyard visits, barbecues and flocking to the beach: after all, we claim to be the world's largest island and smallest continent.