Orders and Shipping
Registration and online ordering from the webshop
---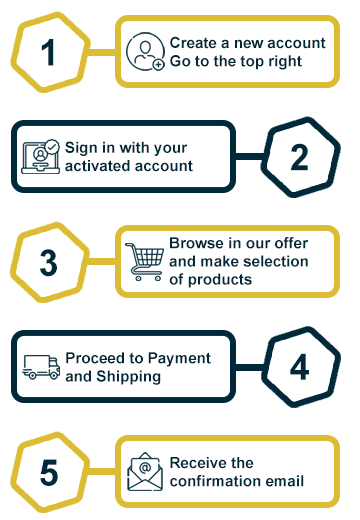 You need to register on the site to be able to order and to access some restricted information area.
You also must abide by the actual Terms and conditions published on the site. We reserve the right to cease providing additional membership services and/or to terminate your membership at any time.
You must make sure that you update your registration details if they change otherwise you may not be able to use the membership services. You must ensure that any password enabling you to use our membership services is kept secure and that you do not allow anyone else to access the membership services using your credentials.
Please visit the Payment page for further information on payments.
Shipping
---
We inform you by e-mail about the delivery time of your package.
Other information about shipping is included in the General Terms & Conditions.