You might have already forgotten about New Year's celebrations but that's not the case for Alois Schiessl, our APAC manager based in Singapore. Alois, a native Austrian, tells us about his recent experiences of the Chinese New Year festival in Asia where celebrations and habits are rather different from the ones in Europe.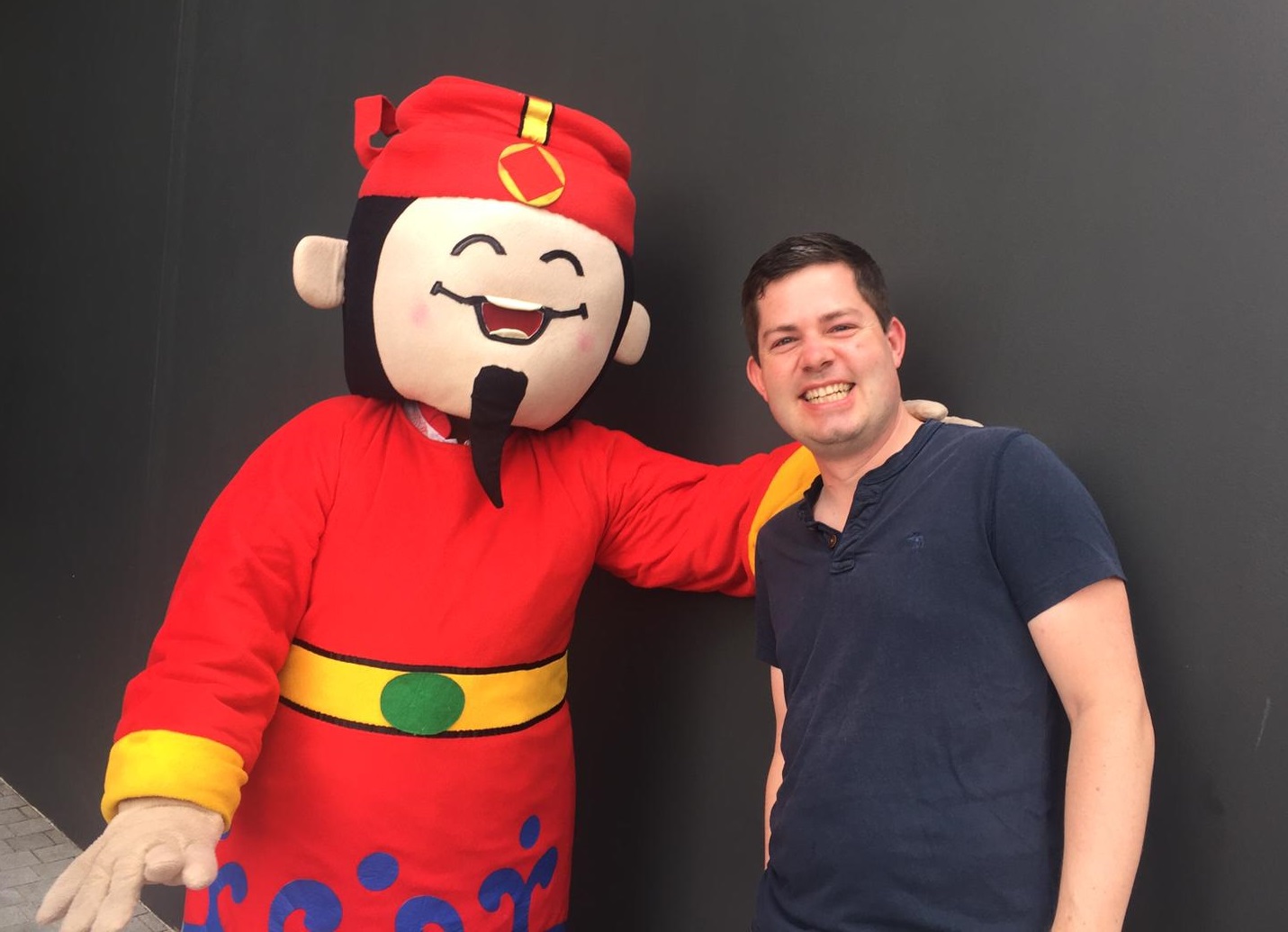 Since I moved to Singapore in 2015 I am now experiencing two separate New Year festivals every year that could not be more different to each other; the "Western" New Year celebration on January 1st and the Chinese New Year celebration which typically takes place in January to February according to the lunar calendar.
The Lunar New Year (often named Chinese New Year) is considered one of the most important festivals celebrated in Singapore and the surrounding Chinese influenced countries. As we usher into the year of the Pig, many streets are decked in bright red lanterns, banners and couplets with auspicious phrases. Days before Lunar New Year arrives, families do a thorough spring-cleaning of their homes to sweep away any bad luck and to make way for a clean new start to a new year. I particularly look forward to the New Year's Eve where families gather for their reunion dinner - commonly graced with a delicious big feast or a hotpot!
During Lunar New Year, family gatherings are commonly practiced. There we bring along a pair of mandarin oranges as gift to older relatives or even friends to a symbol of good fortune. Red packet (红包, hong bao) containing money is given out to children and single adults for good luck. Of course, the feasting continues with the variety of Singaporean Lunar New Year goodies such as pineapple tarts, bak kwa (thinly sliced fragrant barbecued pork) and crispy egg-rolls.
人日 (rén rì), is the 7th day of the lunar calendar. It is believed that humankind was created on this day, and so it is celebrated as 'Everyone's Birthday'. In Singapore, we celebrate by tossing yusheng (a mixture of raw fish, shredded vegetables and condiments) with friends and family as well as in the office with our coworkers. It is a very messy exercise, and while throwing the vegetables you have to shout "Huat Ah" as loud as you can!
Yusheng was created and popularized by Chinese communities in Singapore, Malaysia and Indonesia.
Another Lunar New Year experience not to be missed is the traditional Lion Dance that is typically performed during the New Year celebration at peoples' houses, offices and common areas. The lion dance is performed because of its associations with Nian 年, a bestial creature, that was frightened off by Chinese villagers through loud banging on drums. The character 年 (nian) came to mean "year" in Chinese language. The dance culminates in a skillful acrobatic act, after which the lion would snap at a sprig of lettuce and a hongbao ("red packet"). Today, more and more challenging tasks face the lion dancers, such as peeling a pomelo open or pinning down a crab.
The festive mood is incredible in Singapore and the celebration typically last for 15 days.